Social Media Resources to use
over the years I have gathered a number of sites and tools to assist in my own marketing and that of my clients, I thought that it is wasteful, not to be able to share, I hope you enjoy the links.
Rock Your Social Media Marketing with Text and images
Get all the coolest apps, lists and websites to make your text into pictures and picture editoring
Nov 01, 2013 - shareasimage.com -

9

There's a brand new Share As Image coming, with all the features you've been asking for! Get notified when we launch in late November 2013 formerly Pin A Quote. Share As Image lets you highlight text anywhere on the web and easily convert it into an image.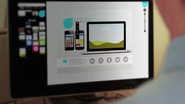 Design shouldn't be hard but somewhere along the way we became bogged down with expensive, complicated software that put design out of reach for most people. Canva is here to change that, with a tool that makes design simple for everyone.